We make it simple.
Changing out your poster or insert shouldn't be a difficult process. Simple Snap Frame makes it easy with our eco-friendly custom snap frames. Our durable, high-quality frames won't break the moment you need to change out the insert, and our user-friendly design lets you exchange inserts in seconds.
Simply click the frame edges open and insert your poster or custom-made insert. Each front-loading frame opens on all sides, making it a simple and fast process to change out your display. Should you need replacement inserts, our team will design a new custom insert for your business or send you one of our basic stock inserts.
Check out our videos to see the Simple Snap Frame in action!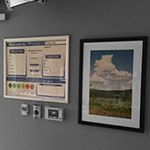 Our snap frames are quality built here in the U.S, and you can choose from many different color and size options.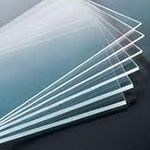 It takes only seconds to change your snap frame insert, and Simple Snap Frame offers affordable options when you need a new design. Choose your own theme or explore our stock insert options.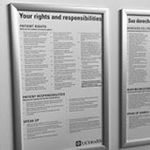 If you want something more than a blank white insert, our design department will work with you to create a custom option. Check out our gallery for ideas and inspiration.